Watertown's Bring Your Own Bag Starts July 1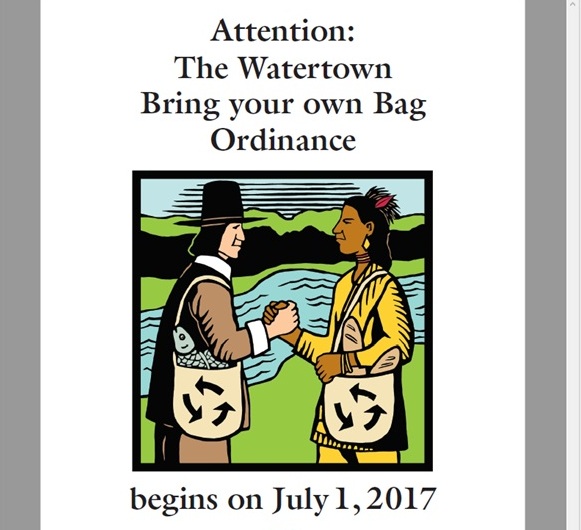 Watertown  is joining Cambridge, Newton, Brookline and many other Massachusetts and towns across the world in banning plastic shopping bags as way to reduce the amount of plastic we use.  Effective July 1, Watertown stores and restaurants will no longer be using plastic shopping bags.  While stores may still hand out paper bags and sturdy reusable bags, the hope is that shoppers will rely on their own bags.
Rethink Plastic, a working group of Watertown Citizens, worked for many years to get the town ordinance and is now helping the town to inform residents and merchants.  They are distributing study cloth bags with funding from the Town and Watertown Savings Bank.  Check out their activities on Rethink Facebook https://www.facebook.com/groups/352181478254348/
Be prepared.  The next time you go shopping, if the cashier asks  you if you would like a bag,  say "no Thank, I brought my own bag.