TAKE ACTION!
——————————————————————————–December, 2017
From Our Friends at 20/20 Action
Save the Clean Power Plan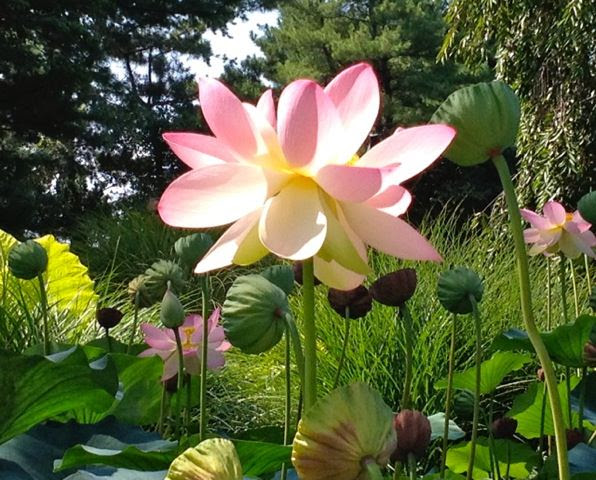 The Trump administration is now working to end Obama's signature climate change program, the Clean Power Plan. This is in spite of the recent report from 13 federal agencies confirming the seriousness of climate change, the fact that humans are the predominant cause, and that major reductions in greenhouse gas emissions are imperative. The Clean Power Plan could cover, for the first time, emissions from existing power plants which account for 35% of U.S. carbon emissions, the largest single source. It would reduce these emissions by 32% by 2030 relative to 2005. States may use a number of options to meet their established targets including investing in renewable energy, energy efficiency, natural gas, and nuclear power, and shifting away from coal-fired power.
Because power plants also release sulfur dioxide, nitrogen oxides and particulate matter, the plan will also prevent thousands of early deaths, asthma attacks in children, heart attacks, and hospitalizations.
On October 10, 2017, EPA Administrator Scott Pruitt signed a notice of proposed rule-making to repeal the Clean Power Plan. This started the clock on the public comment period, which ends 

January 16

.
Submit your comment to the EPA before the January 16, 2018 deadline.
Submit a comment to the EPA opposing repeal of the Clean Power Plan. Weather catastrophes including floods, heat waves, hurricanes, and large wildfires have already cost the U.S. $1.1 trillion since 1980 and will continue to increase in frequency and intensity without major reductions in greenhouse gas emissions. The standards in the Plan are what we need to avert catastrophe.
Include ID# EPA-HQ-OAR-2017-0355 and submit comments in any of the following ways:
Email: Comments may be sent to a-and-r-Docket@epa.gov
Include Docket ID No. EPA-HQ-OAR-2017-0355 in the subject line of the message.
Fax: Fax your comments to: (202) 566-9744. Attention Docket ID No. EPA-HQ-OAR-2017-0355.
Mail: EPA, EPA Docket Center (EPA/DC), Mail Code 28221T, Attention Docket ID No. EPA-HQ-OAR-2017-0355, 1200 Pennsylvania Avenue, NW Washington, DC 20460
Multiply this Message:
Use this information to write a letter to the editor about this important & timely issue. This is a powerful way to educate and mobilize others—our job in the coming year
Visit2020Action.org
Email: Contact@2020action.org
—————————————————————————-September, 2017
From our friends at Jewish Voice for Peace
Through a FOIA request, we just learned that the ADL is on the ground in Israel/Palestine right now leading one of the National Counter-Terrorism Seminar trips we told you about last week. (Read more about it in the email below.)
The Deadly Exchange is happening. High ranking U.S. and Israeli police, immigration and security officials and military officers are training, trading tactics, and building relationships. I know you know the Israel-U.S. military and police alliance is harmful in general for all our communities— this is one of the specific instances where those ties are forged.
We also know that the ADL is watching this campaign and is susceptible to public pressure, especially while the trip is going on. If we can generate a spike in signatures on the petition during the trip, we can leverage that to challenge the program head on.
Be counted.Add you Name https://org.salsalabs.com/o/3…/p/dia/action4/common/public/…
Onward,
Stefanie
Nitzan Nuriel is a war criminal. As Commander of the Golani Brigade during the first intifada, he gave orders to beat Palestinian detainees. During the 2006 Israeli invasion of Lebanon he was among those responsible for "serious violations of the laws of war… result[ing] in the deaths of at least 1,109 Lebanese, the vast majority of whom were civilians."1
He is now an associate at the International Institute for Counter-Terrorism, an Israeli think tank with close ties to the military and intelligence establishment.
Why am I telling you about him? Because meeting and training with Nuriel is just one of many stops that U.S. law enforcement officers make on the ADL's National Counter-Terrorism Seminar (NCTS).
Police exchange programs like NCTS facilitate an exchange of dangerous, oppressive tactics between U.S. and Israeli law enforcement and military personnel. Join us in asking the ADL to stop facilitating this exchange.
On these trips, U.S. police, FBI, ICE, and border officials train with the Israeli agencies who carry out the country's policies of occupation and apartheid via control, surveillance, discrimination, torture, restriction of movement, and more. They visit Israeli checkpoints, airports, prisons, illegal settlements, and secret service offices— all sites with long records of human rights abuses.
The Yasam unit, another key stop on the ADL's NCTS trip, is a paramilitary "riot-control" unit of the Israeli Police designed to repress and attack nonviolent Palestinian protest. The unit has a well-documented history of excessive use of force, including physical, verbal, and sexual assault of Palestinian, Mizrahi, and Ethiopian citizens of Israel.2 They recruit directly from combat units in the IDF and Border Police special forces— an example of the deep intertwining of police and military power in Israel.
Another stop is Gilboa Prison, where Palestinian prisoners are transferred from the Occupied Territories, and then denied visitation rights— in violation of the Fourth Geneva Convention. 800,000 Palestinians have been detained by Israeli authorities in the 50 years of Israeli Occupation, meaning 40% of Palestinian men have been arrested at least once.3
It's no wonder U.S. police forces find common ground at these sites, when they too are in the practice of violently repressing protest, profiling communities of color, utilizing invasive mass-surveillance, and blurring the lines between policing and military tactics. Just this week the Trump administration announced plans to roll back Obama's ban on transferring surplus military equipment to local law enforcement agencies. Not to mention the U.S. prison population, which dwarfs that of every other developed country and disproportionately includes people of color.
These exchanges reinforce both governments' repressive policies, endangering communities in both countries.
Tell the ADL: stop sending U.S. law enforcement to exchange worst practices with an occupying army.
Don't take our word for it. When officers return from the trips, they are full of praise.
"Now let's be honest… This whole idea of best practices is just a euphemism for: We're here to steal some of your great ideas… our needs are truly similar. In fact, we are much more alike than dis-alike. As civilized nations, we are all confronted with, in many cases, the same enemy: The ever-growing threat of terrorism and other major criminal elements."
— Horace Frank, commander of the LAPD Information Technology (IT) Bureau, 2014
In a frightening time of increased antisemitism, Islamophobia, and racism, we need institutions that are dedicated to safety and security for all. We don't need organizations that claim there is anything civilized about police violence, discrimination, and mass incarceration. We know that the real enemy, which we all must confront, is racism, Islamophobia, and all other forms of bigotry and oppression.
We must tell the ADL to stop applying their concern for civil rights selectively, advocating for fighting hate and Islamophobia while funding and facilitating police exchange programs that accomplish just the opposite.
From Our Friends at 20/20 Action
Restricting First Use of Nuclear Weapons Act of 2017
Currently, the President can—on his own authority and without consulting anyone—plunge the world into nuclear war. If he's livid at 3:00 AM, or if he needs a news diversion from his encircling legal troubles, he can order a nuclear strike, and the chain of command is sworn to carry it out. It is no exaggeration to say that this could end civilization.
This is the horrific nightmare that the Markey Bill in the Senate, S.200, and the identical Lieu bill in the House, H.R. 669, are intended to prevent. They restrict the President's authority to order a FIRST strike unless Congress gives him that authority. The President would still be able to give an instant nuclear RESPONSE to a nuclear attack on the US or its allies, on his own authority. He just couldn't INITIATE a nuclear war unless Congress first gives him that authority.
Act soon and urge your Senators and Representative to co-sponsor Senate Bill S.200 and House Resolution H.R.669. The idea that a single person, possibly of disturbed mind, could launch a war that could end civilization is too horrific to accept.
Also mention that the US plan for $1,200 Billion in new spending on nuclear weapons is insane. With the US feeling critically endangered by North Korea's mere handful of nuclear weapons, shouldn't the US arsenal of 7,000 nuclear weapons be "good enough"?
Contact Your Representatives and Senators:
Web: Find their names and links to their websites at www.senate.gov,www.house.gov; send an email or leave a message via 'Contact' on his/her website
Tel: 202 224-3121 (Capitol switchboard-ask for his/her office & leave a message)
Mail: Senator or Representative (first & last name) U.S. Senate, Washington, D.C. 20510 U.S. House of Representatives, Washington, D.C. 20515
 From Our Friends at Peace Action
I'm sending you this email from Capitol Hill, where the Senate is debating their version of the National Defense Authorization Act (NDAA) right now.
The NDAA is a massive, $700 billion spending bill that authorizes an excessive and wasteful amount of money on the Pentagon. It is also seen by most in Congress as a "must pass" bill. That status, however, gives us many opportunities to have positive amendments attached to it, which provide real progress on issues that may otherwise never receive a vote.
That's why I'm asking you to call your Senators today to urge them to support important amendments like these that may come up for a vote at any moment:
One of the most important amendments comes from Senator Rand Paul (R-KY) to repeal the 2001 and 2002 authorizations intended for the wars in Afghanistan and Iraq. These authorizations have been abused for the past 16 years, and used to justify nearly 40 military operations in not just Afghanistan and Iraq, but also Syria, Libya, Pakistan, Somalia and Yemen. This amendment would finally force Congress back to doing their constitutional responsibility to debate and authorize future wars.
Senators Todd Young (R-IN) and Chris Murphy (D-CT) offered an amendment to end U.S. arms sales to Saudi Arabia while it's engaged in a bombing campaign of Yemen. The Saudi-led military coalition's airstrikes have killed thousands of innocent civilians in Yemen by indiscriminately bombing schools, hospitals and markets. The U.S. should be doing everything it can to end the civil war there, rather than effectively giving the green-light to allow the continued killing of civilians without fear of reprisal.
On nuclear weapons, Senator Ed Markey (D-MA) has offered several amendments, such as his Restricting First Use of Nuclear Weapons legislation that would bar the president from launching a first-strike nuclear attack without Congressional authorization. Massachusettes's other Senator Elizabeth Warren has introduced an amendment that would block spending for nuclear weapons programs not permitted under the INF Treaty, which successfully eliminated nearly 3,000 nuclear weapons.
Here's what I need you to do:
1) Call the Congressional Switchboard at 202-224-3121
2) Ask for one of your Senators, and when connected say:
3) My name is ________ and I am a constituent living at__________*. I want Senator ________ to support amendments to the National Defense Authorization Act that would reduce wasteful Pentagon spending on nuclear weapons, end U.S. support for the war in Yemen, and reclaim your constitutional authority to debate and vote on wars through Senator Rand Paul's amendment to end the 2001 and 2002 Authorization For the Use of Military Force. I would like a written response as to why the Senator does or does not support these steps I feel are important.
(*Note some offices won't count callers that do not provide address information)
4) Redial the switchboard, ask for your other Senator and repeat.
Thanks for taking this important action today!
Humbly for peace,
Paul Kawika Martin
Senior Director, Policy and Political Affairs
Peace Action
————————————————————————————-July, 2017
From our Friends at 20/20 Action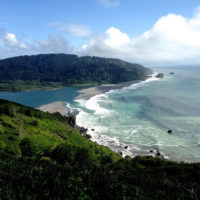 North and South Korea Offer US a Solution We Should Accept
The people of North Korea, along with their leader, Kim Jong-un, feel threatened by the annual US-South Korean "attack" and "decapitation" exercises against their country. North Korea's deterrence policy is to build nuclear missiles capable of hitting the US—which it may have in a few years. Since its missiles are kept safe inside various mountains, they are invulnerable to anything but a major war. South Korea and Japan oppose any US attack on North Korea, because they fear the catastrophic consequences on their populations, which are in North Korea's conventional and nuclear range.
South Korea's new president, Moon Jae-in, recently said that a freeze in North Korean weapons testing could be a way station to a second phase of talks that would "achieve the complete dismantling of North Korea's nuclear program."  The following day, North Korea's Ambassador to India, Kye Chun-yong, said his country is willing to consider a moratorium on nuclear and ballistic missile tests if the US and South Korea stopped their annual joint military exercises. He concluded, "Let's talk about how to solve the Korean issue peacefully."
Contact US Sec. of State Tillerson, at this most critical (and opportune) moment, when both North and South Korea are calling for a peaceful solution. Urge him to start negotiations based on N. Korea's offer to FREEZE nuclear and missile testing if we halt the US-South Korean attack exercises. This would give us time BEFORE their missiles are able to reach the West Coast of the US, and provide a first step towards a verifiable, complete dismantling of North Korea's weapon program. This is truly an opportunity!
Contact Info for Secretary of State Rex Tillerson:
Web: https://register.state.gov/contactus/contactusform
Tel: 202-647-9572
Mail: Rex Tillerson, US Department of State, 2201 C Street, N.W., Washington, DC 20520
Multiply this Message:
Use this 2020 Action e-Postcard to write a letter to the editor of your local press about this important & timely issue. You can submit a letter to the editor on most newspaper websites. Simply copy and paste selected text from this email and add your personal thoughts. Also, please forward this email to friends and family, and 'like' our postcard page at 2020Action.org.This is a powerful way to educate and mobilize others—our job in the coming years.
Photo: Lois Barber, Klamath River/Pacific Ocean
 —————————————————————-July, 2017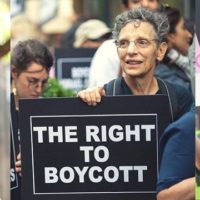 Stand up for Free Speech and the Right to Boycott for Justice in Israel-Palestine!


Members of the Massachusetts Legislature are considering a bill deceptively-named "Act Prohibiting Discrimination in State Contracts" (S.1689/ H.1685) which is in reality an anti-Boycott, Divest, Sanction (BDS) bill backed by the Israel lobby and disguised as an anti-discrimination measure. (Boycott, Divest and Sanction is the Palestinian-initiated effort to pressure Israel to abide by its obligations under international law and human rights.)
Because this bill is intentionally confusing, it is important to understand it. It seems innocuous but it's not. Click here for a presentation that explains the We will continue to boycott for justice until…bill, its intent, legal problems, and dangers. Click here for 10 reasons to oppose the bill.
HERE'S WHAT YOU CAN DO:
CALL AND/OR WRITE to your own state representatives (Rep. Jon Hecht or Rep. John Lawn and Sen. Will Brownsberger for Watertown residents) and members of the Committee hearing the bill.
—————————————————————- July, 2017
—————————————————————-June, 2017
WATERTOWN CITIZENS FOR PEACE, JUSTICE, AND THE ENVIRONMENT – TAKE ACTION!
#1. SUPPORT "THE RESTRICTING USE OF NUCLEAR WEAPONS ACT"
Mass. Peace Action:  President Trump has the nuclear launch codes! Tell members of Congress to support The Restricting Use of Nuclear Weapons Act (H.R. 669/S. 200).  This act would prohibit the President from launching nuclear weapons without a Congressional declaration of war.   Contact Senators Warren and Markey, and Rep. Clark: http://tinyurl.com/ybahpjev
#2 STAND WITH REP. LEE:  SAY NO TO U.S. GROUND TROOPS IN SYRIA  MOVE-ON.org
Urge your representative to co-sponsor H.R. 1473, Rep. Barbara Lee's bill to block the deployment of U.S. ground troops in Syria.  H.R. 1473 prohibits the Department of Defense from funding any attempt by the administration to expand our presence in Syria by putting U.S. combat boots on the ground.   SIGN:  http://tinyurl.com/yb4wlywqCALL:  Rep. Katherine Clark (202) 225-2836
#3 SUPPORT THE SAFE COMMUNITIES ACT – Safe Communities Coalition
https://www.facebook.com/MASafeCommunitiesAct/
We're extremely disappointed in Governor Charlie Baker's misleading opposition to the Safe Communities Act – it's especially concerning that a Mass. Governor is suggesting that immigrants pose a public safety threat. This is fear-mongering at its worst, and we urge you to take action to strengthen the rights of immigrants in Massachusetts:
1) Call Gov. Baker and tell him he's misinformed about what this bill will do and won't do. Tell him you support it, your immigrant neighbors and Mass.' values – 617-725-4005
2) Call the Committee Chairs and ask them to support this bill so it gets out of committee and onto a vote.  ** Harold Naughton, House Chair, 617-722-2230 (State House) 978-365-1955 (district office). ** Michael Moore, Senate Chair, 617-722-1485.
The Enough Project documents how armed groups, Congo's army commanders, and corrupt officials profit from the deadly trade in conflict gold from eastern Congo.
Send a tweet (www.twitter.com) to your favorite jeweler or jewelry retailer asking them to get more involved with conflict-free gold sourcing. Search for their handle on twitter (for example @macys or @longsjewelers) and enter it into the draft tweet below:
@macys: Does the jewelry you sell have responsible gold from #Congo in it? It should! #CongoGold  Learn more here: http://eno.ug/2sjiZsX
#5 SIGN THE PETITION TO FREE PALESTINIAN ACTIVIST ISSA AMRO
Jewish Voice for Peace:  Palestinian activist Issa Amro, has been preaching nonviolent resistance for almost two decades, and has been recognized as a Human Rights Defender by the European Union and the UN.  He is undergoing Israeli military trial on 18 charges dating back to 2010.  Mr. Amro's case is an example of widespread targeting of human rights activists in a military court system whose conviction rate for Palestinians is over 99%.   Sign here: https://freeissa.org/
#6 NO SECRET DEALINGS ON HEALTH CARE BILL
National Partnership for Women and Families:   We can't let Senate Majority Leader Mitch McConnell get away with negotiating the health care repeal bill in secret and voting on it without holding a single public hearing.  Sign the petition to protect our care.   http://tinyurl.com/yajejdrphttps://secure2.convio.net/npwf/site/Advocacy?cmd=display&page=UserAction&id=1253
—————————————————————-April, 2017
Stand Up for the EPA
 
Donald Trump's budget cuts the EPA's $8 billion budget by 31% to its lowest level in 40 years. This would cripple the agency charged with addressing climate change, keeping America's air and water safe, and maintaining environmental safeguards for all.
Trump's budget would:
completely "discontinue funding for the Clean Power Plan … and climate change research" which would result in significantly more global warming and climate-ignorance-by-design. This could lead to an unraveling of the whole global effort to stabilize our climate;
sharply reduce funding for air and water quality programs that let us know whether it is safe to drink our water, breathe our air, and swim at our beaches—and what needs to be done when it's not;
drastically reduce funds for Superfund cleanup and clean energy research.
These cuts would result in increased federal (and personal) medical costs for the treatment of asthma and cancer as a result of increased pollution. Cutting EPA funds is reckless and unacceptable.
Congress decides whether to fund or cut EPA programs. Contact your Representative and Senators and ask them not to vote for EPA budget cuts. Tell them you are counting on them to protect EPA funding for programs that keep America's air and water safe, reduce global warming, help cleanup toxic pollution sites across the country, and protect all Americans and our environment.
Web:
www.senate.gov, www.house.gov; send an email or leave a message via 'Contact' on his/her website
Tel:
202 224-3121 (Capitol switchboard-ask for his/her office & leave a message)
Mail:
Senator or Representative (first & last name)
U.S. Senate, Washington, D.C. 20510
U.S. House of Representatives, Washington, D.C. 20515
—————————————————————March, 2017
From Our Friends at 20/20
Support Strong US–UN Relations
 The UN has been in the spotlight on Capital Hill since the recent Congress took office. Unfortunately, a small group of policymakers have proposed three separate bills that would severely undermine U.S. foreign policy and national security objectives by weakening vital UN operations.
In the Senate, S.107 would eliminate US support for the essential and lifesaving work of the UN. In the House, two representatives introduced a house companion bill to S.107. Additionally, the House's H.R. 193 would withdraw the U.S. from the UN.
Americans from both major parties support strong US engagement in the United Nations. A nationwide poll conducted in January by the Better World Campaign found that an overwhelming majority—88%—wants the US to maintain an active role in the institution. More than 67% of Americans agreed that the US should pay our dues to the UN on time and in full.
Contact your Representative and Senators and ask them to support the vital work of the UN. Let them know that you oppose any efforts to underfund or eliminate funding for the UN and it's essential and lifesaving work. Tell them a bipartisan poll confirmed that 88% of Americans agreed that the US should pay our dues to the UN on time and in full. Find their names and links to their websites at:
Web:
www.senate.gov, www.house.gov; send an email or leave a message via 'Contact' on his/her website
Tel:
202 224-3121 (Capitol switchboard-ask for his/her office & leave a message)
Mail:
Senator or Representative (first & last name)
U.S. Senate, Washington, D.C. 20510
U.S. House of Representatives, Washington, D.C. 20515
Multiply this Message:
Use this 2020 Action e-Postcard to write a letter to the editor of your local press about this important & timely issue. You can submit a letter to the editor on most newspaper websites. Simply copy and paste selected text from this email and add your personal thoughts. Also, please forward this email to friends and family, and 'like' our postcard page at 2020Action.org. This is a powerful way to educate and mobilize others—our job in the coming years.
A New Day – Organizing to Change US Policy on Israel and Palestine
Israel and its friends in the US continue to fight to suppress BDS (Boycott, Divestment, Sanctions). Evidently this non-violent campaign, which aims to make Israel change its unfair and illegal policies toward the Palestinians, is effective enough to worry Israel.  Locally, it is the Jewish Community Relations Council (JCRC) that has spearheaded bills in the Mass. legislature to squelch the BDS movement.
Called An Act Prohibiting Discrimination in State Contracts and numbered (H.1685) and (S.1689), the bills masquerade as anti-discrimination laws — but JCRC's own communications say explicitly that the aim is to shut BDS down. The bills are now with the Joint Committee on State Administration and Regulatory Oversight (SARO) and JCRC is pressing for a hearing and quick passage.
Please email the committee members and legislative leadership today to ask that they oppose this dangerous bill.
A hearing could happen any time during 2017 or even 2018 — but meantime we urge you to join fellow activists in reaching out to key legislators. For information and talking points, click here. It's especially important to contact Senate and House leadership; the chairs of the committee: Representative Peter Kocot, Senator Walter Timilty; and your own state rep. and senator.
BDS is constitutionally-protected speech, and BDS does not discriminate on the basis of national origin as JCRC claims. It is not anti-Israeli or anti-Semitic; but non-violently opposes the occupation of Palestinian lands and denial of Palestinians' human rights.
Please email key legislators today to ask that they stand up for your and my free speech.
For peace with justice,
Eva Moseley
A New Day initiative of Massachusetts Peace Action
A NEW DAY is a network sponsored by Massachusetts Peace Action.

PLEASE SIGN UP for regular "A NEW DAY" Action Alerts if you have not already done so and please reach out to your contacts to have them sign up for by emailing A-NEW-DAY@masspeaceaction.org (and please note your Congressional District).

(NEW DAY members will receive a limited number of action-oriented emails)

Massachusetts Peace Action, 11 Garden St., Cambridge, MA 02138
 ———————————————————–February, 2017
Make U.S. Nuclear Weapons Policy Abide by the Constitution 
From Our Friends at 20/20
Under the U.S. Constitution, the power to decide whether to start a war rests entirely with the Congress. Period. However, current nuclear policy gives all power to decide whether to use nuclear weapons to the President. Even a first-use decision—a decision in effect to start a nuclear war—is placed entirely in the hands of a single person, the President. No one can overturn the President's decision no matter how catastrophic it may be!
This is clearly unconstitutional, dangerous—no matter who is President—and should have been changed long ago. But this seemingly theoretical issue has become intensely practical, threatening all of civilization. The elevation of Donald Trump to the Presidency, along with the fact that his world view is informed by "alternative facts", creates a situation that is unprecedented in U.S. history. Congress must act immediately.
US Senator Ed Markey (D-MA) and US Rep. Ted Lieu (D-CA) have introduced Bills S.200 and H.R. 669, respectively, to explicitly affirm Congress's sole power to decide whether to start a nuclear war. The joint bills, introduced on 1/24/17, are titled: "A Bill to Prohibit the Conduct of a First-Use Nuclear Strike Absent a Declaration of War by Congress."
Contact your US Senators and Representative immediately, and urge them to co-sponsor these critical bills. Find their names and links to their websites at:
Web:
www.senate.gov, www.house.gov; send an email or leave a message via 'Contact' on his/her website
Tel:
202 224-3121 (Capitol switchboard-ask for his/her office & leave a message)
Mail:
Senator or Representative (first & last name)
U.S. Senate, Washington, D.C. 20510
U.S. House of Representatives, Washington, D.C. 20515
Multiply this Message: Use this 2020 Action e-Postcard to write a letter to the editor of your local press about this important & timely issue. You can submit a letter to the editor on most newspaper websites. Copy and paste some text from this email, adding your own personal words. This is a powerful way to educate and mobilize others—our job in the coming years.
————————————————————January, 2017
Opportunity to Negotiate with Russia 
Much has been said of Trump and Putin's mutual admiration, and of the friendly relations with Russia of several Trump Cabinet appointees. It's hard to know what to make of this, and of Trump's recent contradictory tweets, but it may be a unique opportunity to mitigate our earlier mistake of installing U.S missile interceptors in Eastern Europe, which have still not been shown to work. Russia has consistently warned that the upcoming installation of Phase III intermediate range missile interceptors would be a direct threat to Russia's nuclear deterrent—a threat it would never accept.
Russia is preparing countermeasures and has called off the promising talks with the U.S. on reducing deployed U.S. & Russian nuclear weapons by 1/3, to 1,000 for each country. Trump, as President, could cancel our Phase III missile interceptor plans. This would lower nuclear tensions and may re-open the path to nuclear reductions.
Urge Mr. Trump, when President, to cancel the U.S. Phase III missile interceptor program in Eastern Europe. This would remove what Russia feels is a threat to its nuclear deterrent and may enable a resumption of U.S. and Russian nuclear weapons reductions. There used to be 70,000 nuclear weapons worldwide, now there are about 15,000; we need to reduce them further to avoid nuclear war and nuclear winter with its threat of global starvation.
Contact before January 20, 2017:
Web: https://www.donaldjtrump.com/contact
Mail: President Elect Donald Trump
The Trump Organization
725 Fifth Avenue
New York, NY 10022
Contact after January 20, 2017:
President Donald Trump
Web: www.whitehouse.gov/contact
Tel: 202 456-1111 (9:00 am to 5:00 pm)
Fax: 202 456-2461
Mail: The President
The White House
1600 Pennsylvania Avenue, NW
Washington, DC 20500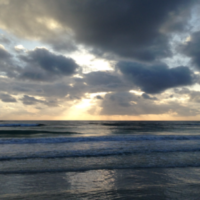 Multiply this Message: Use this 2020 Action e-Postcard to write a letter to the editor of your local press about this important & timely issue. You can submit a letter to the editor on most newspaper websites. Copy and paste some text from this email, adding your own personal words. This is a powerful way to educate and mobilize others—our job in the coming years.
————————————————————————————————October, 2016
Clinton and Trump on Nuclear Weapons and Climate Change 
Climate change and nuclear weapons pose the greatest threats to life on Earth. Despite this, the major candidates' positions on these critical issues have not been well covered in the media.
A) Hillary Clinton has steadfastly supported the prevailing US nuclear weapons policies including a treaty with Russia to reduce our nuclear weapons. When asked about the proposed $1 trillion Nuclear Modernization Program last spring, she said: "Yeah. I heard about that. I'm going to look into it. It doesn't make sense to me."
On climate change, she has supported President Obama's policies of decreasing CO2 emissions from vehicles and power plants.
B) Donald Trump has called for a huge military buildup, "starting with nuclear weapons." And he claims that climate change is a "hoax by the Chinese", so there's no need to do anything about that.
Talk about these issues with your friends and write a letter to the editor of a local, regional, or national paper. Point out the major candidates' vast differences on climate change and nuclear weapons—two issues at the heart of every American's personal security and our collective national and global security.
CONTACT:
Family, friends, neighbors, colleagues, co-workers, and newspaper editors in your community, state, and nation-wide
Visit 2020Action.org
————————————————————————————————-September, 2016
This is one way we can support Black Lives Matter Please sign.
In case you haven't heard the uproar in sports, a well-known professional quarterback, Colin Kaepernick with the San Francisco 49ers has risked his career and reputation by refusing to stand for the national anthem before football games. Why? In protest of the police killings of so many unarmed African Americans. Imagine: standing up for something real instead of spouting the typical pseudo-patriotism that sports stars are so famous for and that has led to so much suffering in the world.
It's a good time for any of us appalled by some of the tragedies we're seeing around us to support Colin and not let him be isolated by a wave of condemnation. One thing we can do is to sign on to this petition below and support this courageous action from an unlikely source. Please sign the petition below.
————————————————————————————————–September, 2016
From our Friends at 20/20 Action
This Month's Issue – September 2016
Don't "Make America Hate Again"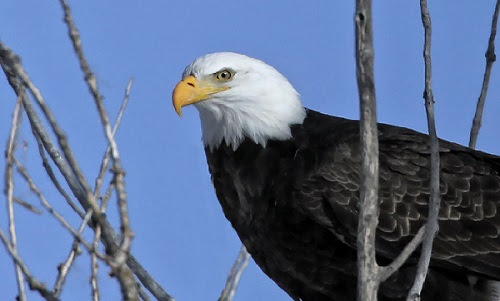 On the day after the Republican National Convention ended, Timothy Egan wrote a New York Times OP-ED, "Make America Hate Again." Egan wrote, " . . . When the Convention closed, fear had won the hall. And we should fear—for the republic, for a democracy facing its greatest peril since the Civil War."
We agree. Our nation's future—our domestic, foreign, environment, human rights, and justice policies are all up for a vote—and the candidates are not 'all the same.' In the upcoming 10 weeks, each of us needs to do everything we can to elect candidates at all levels who pledge to create real security: a world free of nuclear weapons where conflicts are solved through diplomacy not violence; a nation where everyone receives a good education, justice, health care, a clean environment, healthy food and water, and access to renewable energy.
Take part in this election in every way you can: volunteer for campaigns in your state and in 'swing' states; work for candidates at the national, state, and local levels—register voters, make calls, go door-to-door, work at the polls; write letters to your editor; donate; vote; and ask candidates questions about their positions on peace and environment issues—especially nuclear weapons and climate change, the two biggest threats to life on Earth.
Depending on where you live, you may want to pick 1 or 2 candidates you'd especially like to support and contact their campaign websites or headquarters to volunteer.
CONTACT:
Family, friends, neighbors, colleagues, co-workers, editors, and campaign offices in your community, state, swing states, and nation-wide
Voter resources:
League of Conservation Voters
Project Vote Smart
————————————————————————————————–September, 2016
Neighborhood Solar Group Buy Program Announcement
From June 15, 2016, to December 31, 2016, Neighborhood Solar offers the communities of Watertown, Cambridge, Belmont, Arlington, and Somerville a solar group purchase discount program.
Massachusetts continues to provide excellent incentives for installing solar photovoltaic (PV) systems, and the federal government has extended the 30% tax credit on renewable energy systems, including solar PV and solar hot water systems.  The goal of Neighborhood Solar is to combine these incentives and tax credits with the best solar prices and the best solar quality and craftsmanship.  With this in mind, Neighborhood Solar asked SunBug Solar to be its installer.
For the first time, Neighborhood Solar is offering solar hot water systems in addition to photovoltaic systems.  Compared to the current cost of residential solar installations in Massachusetts, Neighborhood Solar's base price on eligible PV systems represents a discount of 23%; for solar hot water systems the discount is over 25%.
Friends and neighbors using this program can reduce their electrical bill, reduce their carbon footprint, become more energy independent, and invest in renewable energy.  In addition to the discounts offered through Neighborhood Solar, the program is designed to take the guesswork and mystery out of considering a solar installation.
This time-limited program is open to all residents, businesses, and nonprofit property owners in Watertown, Cambridge, Arlington, Belmont, and Somerville.  Full details are available at www.neighborhoodsolar.org.  For more information or to check on eligibility in a neighboring community, please contact Jocelyn Tager at (617) 661-6098 or info@neighborhoodsolar.org.
————————————————————————————————-August, 2016
From Our Friends at 20/20 Action
This Month's Issue – August 2016
Cut Methane Pollution from All Sources
A key factor in global warming is that methane is needlessly leaked, vented, or burned during drilling and fracking for oil and natural gas. Methane has a heat-trapping potential 86 times that of carbon dioxide over the initial 20-year period. Every year the oil and gas industry leaks millions of metric tons of methane—the emissions equivalent of 160 coal-fired power plants.
On March 10, 2016, as part of the Obama Administration's ongoing commitment to act on climate, he and Canadian Prime Minister Trudeau committed to new actions to. reduce methane pollution from their oil and natural gas sectors, the world's largest industrial source of methane. The EPA has finalized methane rules for new oil and gas operations, but new data shows that methane emissions from existing sources are substantially higher than previously understood. It's time for the EPA to move quickly to propose standards for existing operations that currently have no pollution limits.
Thank Gina McCarthy, Administrator for the EPA, for finalizing methane rules for new oil and gas operations and urge her to move quickly to put in place strong science-based standards for existing operations. Include the following in your email or letter: Docket # EPA-HQ-OA-2016-0203.
CONTACT:
EPA Administrator Gina McCarthy
Email: oei.docket@epa.gov
Mail:
EPA Administrator Gina McCarthy
US Environment Protection Agency
EPA Docket Center
Docket # EPA-HQ-OA-2016-0203
Mail Code 28221T
1200 Pennsylvania Avenue, NW
Washington, DC 20460
If possible, also send your comments to the President:
https://www.whitehouse.gov/contact
Read More
If the link doesn't work, copy and paste this url into your browser:https://blog.epa.gov/…/epa-taking-steps-to-cut-methane-emi…/
————————————————————————————————–August, 2016
Governor Baker needs to hear from you today.
The Israel Lobby is recruiting governors across the country to oppose Boycott, Divestment, and Sanctions (BDS) for Palestinian rights by penalizing our constitutional right to boycott. Governor Cuomo of New York announced the creation a statewide blacklist, threatening to deny state funding to any institution that supports BDS.  We can't allow Massachusetts to be next.
Using the script below, please call Governor Baker today at (617) 725 – 4005:
"Hi, my name is ________ and I'm a resident of _________.  I'm calling to ask that Governor Baker defend our constitutional right to boycott.  Some groups are asking US Governors to silence Palestinians and their supporters by penalizing boycotts of Israel, and I ask that he reject these attempts to progressive movements and free speech. Can you tell me where the Governor stands on this issue?"
Palestinians are asking us to support BDS, and the strategy is working. Companies, governments, academics, and artists around the world are rejecting complicity with Israeli violence. Israel's defenders are realizing they can't win the argument, so they are resorting to censorship. That's why we're joining Massachusetts Peace Action (MAPA) for this action.
Again, Call Governor Baker now at (617) 725 – 4005. Ask him to support the constitutional right to boycott, and to resist calls to penalize the movement for Palestinian rights. 
—————————————————————————————————August, 2016
Action Alert:
Hands off Syria!
Defeat H.R. 5732!
SIGN THE PETITION to demand that Congress reject the pro-intervention H.R. 5732. The true threat to Syrian civilians is the U.S. war machine and its regime change operations – both covert and overt. Hands off Syria!
Congress is currently debating an extremely dangerous, pro-war bill called House Resolution 5732, misleadingly titled the "Syrian Civilian Protection Act." It is essentially a war cry for intervention in Syria. Not only would it tighten the sanctions that have been a centerpiece of U.S. regime change efforts, but it would require the president to assess the possibility of enforcing a "no-fly zone" over the country.
No-fly zones are often packaged and sold to the public as a humanitarian measure. But as the decades of brutal war waged on the people of the Middle East by the U.S. government and its support for the most repressive dictatorships in the region show, this cannot possibly be the true motivation behind such a move. In fact, a no-fly zone is a prelude to a war, and involves extensive bombing to cripple the targeted country's ability to control its own airspace.
SIGN THE PETITION to demand that Congress reject the pro-intervention H.R. 5732. The true threat to Syrian civilians is the U.S. war machine and its regime change operations – both covert and overt. Hands off Syria!
Our voice can be decisive. In August and September 2013, there was a major push for open war on Syria based on the dubious and improbable pretext of the Syrian government attacking civilians with chemical weapons. But the huge public outcry helped force the warmakers to back down.
————————————————————————————————–July, 2016
Pressure Mass Legislators – From Our Friends at Friends of the Earth
In response to continued reports of severe pollinator declines and the growing body of research implicating pesticides as a leading culprit in these declines, Friends of the Earth in partnership with beekeepers and farmers across the state are working hard to pass S. 2286, an Act promoting agriculture in the Commonwealth with H.4187, an Act protecting Massachusetts pollinators attached, which would support bees and other pollinators, the environment and human health from pesticides—a leading contributor of pollinator decline.
The timeline is tight because the legislative session ends July 31st. The legislature is planning to take the last two weeks off to attend the Democratic and Republican national conventions so this week and next are critical in moving the bill forward.
Our current ask is for House reps and leadership to report S. 2286-An Act Promoting Agriculture in the Commonwealth out of the Ways & Means Committee with H.4187—the Pollinator Protection Act attached.
Would you be willing to help support the legislation on social media and/or urge your members to generate calls and emails to legislators in support of the legislation?
Below are a number of sample materials including social media materials, sample letters and call scripts on the legislation. I'm attaching them here for you to use and tailor.
Key targets include: Rep. Kulik, Rep. Kocot, Rep. Jones, Rep. DeLeo, Rep. Pignatelli, Rep. Mariano, and Rep. Mark. However, all reps need to be contacted!
Pollinators Toolkit
Sample FaceBook Content
Encourage all of your friends and family in their Representative's district to save bees by posting this message to Facebook!
Your Representative has the power to save our bees, our food supply, our environment, and our economy! Call your Representative today! Find your representative and their phone number here: https://malegislature.gov/People/Search
Tell them: "Hi, my name is _____ and I'm a constituent in Rep. _______'s district. I urge Rep. ________ to support S.2286—An act promoting agriculture in the Commonwealth with H. 4187–An act protecting Massachusetts pollinators, attached to the bill in order to save bees, our food supply, farming community and the environment in Massachusetts. Please pass this message on to Rep. ________ and urge them to pass these bills this legislative session. Thank you"
Sample Call Script for Represenative
It is extremely important that your Representative receive lots of calls about this issue. They have the power to save our bees, our food supply, our environment, and our economy! Call your Representative today! Find your representative and their phone number here: https://malegislature.gov/People/Search
Tell them: "Hi, my name is _____ and I'm a constituent in Rep. ______'s district. I urge Rep. _______ to support S.2286—An act promoting agriculture in the Commonwealth with H. 4187–An act protecting Massachusetts pollinators, attached to the bill in order to save bees, our food supply, farming community and the environment in Massachusetts. Please pass this message on to Rep. ______ and urge them to pass these bills this legislative session. Thank you"
Sample Letter to Representative
Dear Rep. ______,
As one of your constituents, I urge you to support S. 2286-An Act Promoting Agriculture in the Commonwealth with H.4187-An Act Protecting Massachusetts Pollinators attached to it. This bill takes common sense steps to protect pollinators, which are vital to the health of our food supply, agricultural economy and environment in Massachusetts by reducing the widespread use of pesticides that are contributing to their decline. I urge you to take the following steps to protect bees and other pollinators.
Vote for and support S. 2286-An Act Promoting Agriculture in the Commonwealth and attach   H. 4187-An Act Protecting Massachusetts Pollinators with the following sections removed from Section 10 of H.4187: (i), (iii), (vi)  (vii) and (e), to the bill.
I believe Section 10 of H.4187 should be amended because many of the members of the proposed committee have the ability to benefit financially from not protecting bees and will reap financial gains from the continued use of pesticides in their businesses.
Your leadership to help pass S. 2286-An Act Promoting Agriculture in the Commonwealth this legislative session is critical. Bees and other pollinators are responsible for 1 in every 3 bites of food we eat and account for as much as $27 billion to the U.S. economy annually. Unfortunately, bees and other pollinators are in great trouble. The U.N. estimates that 40 percent of invertebrate pollinators, especially bees and butterflies, face extinction.
A large and growing body of science has implicated neonicotinoids as a leading factor of their decline. These pesticides are widely used in agriculture, used on 140 crops and in gardens and landscapes. Exposure to these pesticides can directly kill bees and make them more vulnerable to pests, pathogens and other stressors while impairing their foraging and feeding abilities, reproduction and memory. Some neonics are 5,000-10,000 times more acutely toxic to bees than DDT.
In September 2015, the 9th Circuit Court ruled to revoke EPA's approval for sufoxaflor, a neonicotinoid pesticide, saying, "Leaving the EPA's registration of sulfoxaflor in place risks more potential environmental harm than vacating it."
In January 2016, the U.S. Environmental Protection Agency confirmed that the most widely-used neonicotinoid, imidacloprid, is highly toxic to bees, with exposure resulting in reduced numbers of worker bees, less foraging and delayed development. The agency won't conclude the final version of this assessment and others, including potential mitigations, for at least two more years.
Maryland and Connecticut have passed bills this year restricting the use of neonicotinoid pesticides. As your constituent, I urge you to help attach H.4187-An Act Protecting Massachusetts Pollinators to S.2286-An Act Promoting Agriculture in the Commonwealth so Massachusetts can set an example for the rest of the country and be regarded as a leader on pollinator protection.
The reasonable steps in this bill will help protect the health of people and pollinators and keep Massachusetts beekeepers, wildlife, food system and environment healthy and thriving.
Please do everything you can to pass S.2286-An Act Promoting Agriculture in the Commonwealth this legislative session and attach  H. 4187-An Act Protecting Massachusetts Pollinators with the following sections removed from Section 10 of H.4187: (i), (iii), (vi)  (vii) and (e).
Sincerely,
xxxx
 ——————————————————————————————————- July, 2016
Write Obama Now – Take Strong Strides Toward Nuclear Abolition
We know from our administration contacts and from media reports that President Obama plans to take some final executive actions on nuclear weapons policy. These decisions are being deliberated now, making this the time to urge the President to take the strongest steps possible to rid the world of nuclear weapons and reduce the chance that they would be used either on purpose or by accident.
Founded on this issue nearly 60 years ago, our expectations were set high in 2009 when Obama gave his historic Prague speech where he stated his "commitment to seek the peace and security of a world without nuclear weapons." He took an important step by negotiating and pushing Senate ratification of New START (Strategic Arms Reduction Treaty) with Russia, which among other important steps, reduced nuclear missile launchers by half and cut strategically deployed warheads by 10%. Obama also made us safer by holding four international Nuclear Security Summits to secure nuclear materials. Even with these positive steps, the Obama administration has set forth plans to completely upgrade the U.S. nuclear weapons program at a cost of $1 trillion dollars over 30 years.
President Obama has a little over five months to not only fulfill his Prague speech but to live up to his Nobel Peace prize. Use our prewritten letter now to pressure the White House to take compelling action towards a world free of nuclear weapons.
Some possible steps include, but are not limited to:
Declare No First Use. The U.S. says it is acceptable for it to use nuclear weapons first in certain scenarios.
Take nuclear weapons off high alert. Currently, nuclear weapons can be launched within minutes, putting undue pressure on decision makers and increasing the possibility of launching on bad intelligence.
Significantly reduce funding for upgrading the U.S. nuclear arsenal. The U.S. cannot afford nor do we need to spend $1 trillion on nuclear weapons.
Reduce our strategic and reserve warheads. Even Pentagon experts agree we can easily reduce to 1,000 or less strategic warheads, also allowing us to reduce the several thousand warheads in reserve.
Cancel the Long Range Stand Off missile (LRSO). This destabilizing new nuclear cruise missile is duplicative.
Create a plan for all nuclear-armed states to negotiate complete nuclear disarmament.
——————————————————————————————————April, 2106
From Our Friends at We the People
The We the People Act (H.3127) cannot come to a vote in the Massachusetts legislature unless it is favorably reported out of the Committee on Veterans and Federal Affairs.
Good news: the deadline for reporting the bill out of committee has been extended until

Friday, May 13

.
Speaker of the House Robert DeLeo holds the key to getting this bill out of committee.
Speaker DeLeo also decides whether or not this bill will come to a vote in the Massachusetts legislature before the end of this 2-year session on

July 31, 2016

.
Please ask your state representative to ask Speaker DeLeo to bring the We the People Act (H.3127) to a vote this session.
—————————————————————————————————–April, 2106
From Our Friends at Progressive Watertown – Support Smart Gun Technology
Have you seen enough tragedy though gun violence yet? Since 20 babies were gunned down in Newtown what have we done as a society to stop this madness?  No matter what you think, the answer must be NOT ENOUGH.
There is no perfect solution, but there are steps that we can take to improve things, even if just by a little.  Even if we can only reduce the yearly total n the US by only 2.5% that would be more than 800 people saved.
There is a step we can try for Massachusetts, the adoption of Smart Tech Gun Locks.  ProgressiveWatertown has started a petition asking Attorney General Maura Healey to use her mandate over public safety to order that all guns sold in MA must come with a smart tech gun lock.  She has recently used this mandate to order new regulations for online gaming, and gun safety obviously is an area for concern for the public's safety.  It was the actions of states' Attorneys General that took on Big Tobacco when congress refused to act to save citizens, it will most likely need to be Attorneys General yo stem the totals of gun deaths.  And where else but Massachusetts should this reform begin?
We are hoping to collect 10,000 signatures to bring to AG Healey.  This is not a ballot initiative, so any MA resident can sign.  I am attaching a hard copy petition you can print out to collect signatures with, and below is a link to our online change.orgpetition that you can send to all your MA friends and ask them to do the same. We only have 2000 signatures so we have a long way to go. Will you make a difference? Maybe you can help reduce our nation disgrace of 30,000+ gun deaths a year.
https://www.change.org/p/ma-attnorey-general-maura-healey-smart-tech-gun-locks-for-ma
Also, starting in April, ProgressiveWatertown will be hosting three seminars dealing with the subjects discussed in the book "the New Jim Crow" by Michelle Alexander. This community discussion will cover Mass Incarceration, Criminal Justice Reform, and Black Lives Matter, featuring prominent speaking guests, the movie "Broken on All Sides", and panel discussions.   Please email us for details or if you would like to help with the organization.
ProgressiveWatertown, a chapter of ProgressiveMass, has started its second year of promoting progressive ideals and initiatives in Watertown, and state-wide. Our Steering Committee meets monthly, and we hold four open public meeting a year. To be a Voting Member of PW, we ask that you join ProgressiveMass;
progressivemass.com

Thanks,
Richard Marcus & Caroline Bays,
Co-Chairs, ProgressiveWatertown
——————————————————————————————————-April, 2106
Take Action on Japanese Constitution
The Japanese Constitution is in a crisis. Your support is desperately needed. A vote and referendum will take place in Japan this summer to determine if Japan will remain a peace activist nation or if they will prepare to support the U.S. in acts of war. Living in the nuclear age, this means nuclear war at some point. By supporting a huge majority of the Japanese public, we support our own chances for survival as well. Please sign the petition. For English only scroll down to the appropriate page.
Kindly share the enclosed link and information with everyone you know and some you do not know.
Japanese War Act
https://www.change.org/p/%E5%86%85%E9%96%A3%E7%B7%8F%E7%90%86%E5%A4%A7%E8%87%A3-%E5%AE%89%E5%80%8D%E6%99%8B%E4%B8%89%E6%A7%98-%E6%88%A6%E4%BA%89%E6%B3%95%E3%81%AE%E5%BB%83%E6%AD%A2%E3%82%92%E6%B1%82%E3%82%81%E3%82%8B%E7%B5%B1%E4%B8%80%E7%BD%B2%E5%90%8D
——————————————————————————————————-April, 2016
From Our Friends at the US Campaign to End the Occupation.
Vermonters for a Just Peace in Palestine/Israel is calling for people to take action again this year to continue the pressure on
Ben and Jerry's
to stop selling their ice cream in Israeli settlements.
——————————————————————————————————–April 2016
From Our Friends at 20/20- No Nuclear Weapons Modernization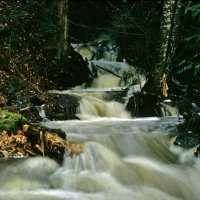 In his 1984 State of the Union Address, President Reagan declared: "A nuclear war can never be won, and must never be fought."
And yet, even though the Soviet Union and the "Communist Threat" have been gone since 1991, the US is embarking on a $1 trillion program of nuclear weapons modernization, part of which is to satisfy the Pentagon's desire for "more usable" nuclear weapons.
Exploding even a single "usable" nuclear bomb would likely lead to a broader nuclear exchange, threatening the destruction of the world as we know it. There are currently over 15,000 nuclear weapons in the world. Nuclear nations should be eliminating their nuclear weapons—not modernizing them.
Urge your Senators to speak out loudly and vote against the proposed Fiscal Year 2017 funds for the B61-12 nuclear bomb upgrade. Far from making us safer, "usable" nuclear bombs will make it easier for our politicians and military to contemplate using them. If we blur the line between conventional war and nuclear war, we can count on "upgrading" to an unwinnable nuclear war.
CONTACT:
YOUR SENATORS
Web: www.senate.gov
Telephone: (202) 224-3121 (Capitol switchboard)
Mail: Senator (first & last name)
U.S. Senate, Washington, D.C. 20510
Please use this info to write a letter to the editor of your local press.
———————————————————————————————1/15/16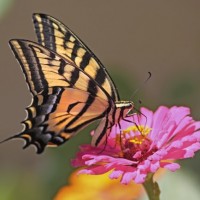 From Our Friends at 20/20 – Mr. President: Time to Act on your Nuclear Weapons Promises
Considering his writings and speeches, President Obama has been the President most concerned about the threats posed by nuclear weapons. The real possibility of accidental nuclear war has been made clear in several near misses. Just "Google" that term, and you will see.
This will be Pres. Obama's last year to take significant action on nuclear weapons. Without any congressional action needed, he can -alone or in concert with Russia- take all our nuclear weapons off their very destabilizing high-alert status. We have 450 ground-based nuclear missiles on high-alert status that are capable of launch in less than 2 minutes.George H. W. Bush unilaterally took all airborne nukes off high-alert status with excellent results: Russia felt less threatened, and became less threatening to us.
ACTION
Ask President Obama in his final year as President, to turn the words of his inspiring 2009 Prague speech into action and go to Japan on Hiroshima Day, August 6. Urge him to take all nuclear weapons off hair-trigger alert. This will reduce the likelihood of accidental or mistaken nuclear war with its threat of nuclear winter, widespread devastation, starvation, and suffering.
Contact:
President Barack Obama
Web: www.whitehouse.gov/contact
Tel: 202 456-1111 (9:00 am to 5:00 pm)
Fax: 202 456-2461
Mail:
President Barack Obama
The White House
1600 Pennsylvania Avenue, NW
Washington, DC 2050
Please use this info to write a letter to the editor of your local press.
———————————————————————————————1/15/16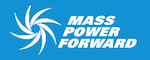 From our friends at Mass Power Forward – The growth of solar electricity in Massachusetts is threatened by new proposed legislation.
H.3854, now in conference committee, would:
•    Slap a new mandatory minimum charge on solar

•    Raise the net metering cap only 2% (reached by summer 2016)

•    Slash net metering reimbursement by 75% for sizeable projects (such as municipal and community shared solar).

If H.3854 enacted, most sizeable planned projects will be abandoned, and jobs and tax revenue will be lost. Low-income residents and municipalities would be hurt most because projects for apartment buildings, community shared solar, and municipalities would never be built. Homeowners too might abandon solar plans because the monthly minimum charge could reduce their benefit of going solar.
———————————————————————————————1/15/16
From our friends at RootsAction – End federal funding for security and defense programs at universities and think tanks that do not take climate change as their primary subject for research and for instruction.

All universities, think tanks and research institutes that claim to be concerned with "security" or "defense" research must devote at least 70% of their resources to work on the mitigation of, and adaptation to, climate change, or lose their eligibility for Federal funding.

The United States has hundreds of programs at universities, think tanks, and research institutes that claim to devote their attention to "security" and "defense" studies. Yet in almost all of these programs that receive many millions of dollars in Federal funding, the vast majority of research, advocacy and instruction have nothing to do with climate change, the most serious threat to security of our age.

In an act of profound intellectual irresponsibility, so-called scholars of "security studies" spend their hours imagining fantastic military scenarios, rather than responding to the incontrovertible threat of climate change which scientists have unanimously identified as a reality.

We cannot waste any more of our tax dollars on security and defense studies that fail to address the primary threat to the well-being of the United States, and of the world. Mitigation of, and adaptation to, climate change should be the primary concerns for all in security and defense field studies. Obviously other security issues deserve study, but granted the fact that the cost of climate change will run in the trillions of dollars over the next decade, and even more beyond then, we do not have the funds to support programs that are not dedicated to addressing this immediate threat.

Click here to join the following signers.

Emanuel Yi Pastreich, Director, The Asia Institute; David Swanson, Director, World Beyond War; John Kiriakou, Associate fellow, Institute for Policy Studies; John Feffer, Director, Foreign Policy in Focus; Norman Solomon, Cofounder, RootsAction.org; Coleen Rowley, Retired FBI agent and former Minneapolis Division legal counsel.

The petition will be delivered to the Senate Committee on Armed Services and the House Armed Services Committee.
———————————————————————————————————–1/15/16
From our friends at Jewish Voice for Peace  – Send a "Thank You" to the United Methodist Church
We learned this morning that the United Methodist Church's Board of Pensions declared the five largest Israeli banks off limits for investment and has divested from the two that it held in its portfolios, due to their deep involvement with financing illegal settlement building in the occupied Palestinian territories.
This is a huge advance for the Boycott, Divestment, and Sanctions movement, especially because it acknowledges the deep connections between Israeli banks and the settlement enterprise. In effect, it is an acknowledgment that responsibility for ongoing abuses of Palestinian rights does not stop at the Green Line.
The Church is sure to face intense backlash for this decision – especially given that in just 5 months, the Church will consider divestment from Caterpillar, Motorola Solutions, and Hewlett Packard at their General Conference.
So please, join me in signing an Open Letter to Barbara Boigegrain, General Secretary and CEO the United Methodist General Board of Pension and Health Benefit congratulating them on their principled courageous decision.
This decision is momentous on at least two other levels. First, it was made by the Church's Pension and Health Benefits Fund (the body responsible for managing the Church's investments) using their existing criteria for ensuring that the Church's investments meet their own ethical threshold. And that's huge because it shows that moving toward justice for all Palestinians and Israelis, while difficult, isn't complicated: it's about applying our political and spiritual values to Israeli policies just as we do to any other situation where human rights abuses occur.
And second, the United Methodist Church is a global institution, representing over 12 million people all over the world. So this decision also shows again that standing together for justice in Palestine and Israel builds unity across all kinds of differences, and offers people in every community an opportunity to stand together for justice.
I can also guarantee you that the backlash will be fierce. And in all likelihood, the pushback that comes behind closed doors will be more forceful and dangerous.  So let's make our voices heard, and show that we support this historic decision of our friends in the UMC.
If we get 10,000 signatures, our Chicago chapter will hand-deliver our letter to their offices.
I want this decision to be just the beginning of the growth and change 2016 brings to our movement for justice. Through actions like this one, and similar actions in city councils, student governments, and academic associations nationwide, we will together bring  Israeli human rights violations to an end. So as we roll up our sleeves as we head into 2016, let's pause to celebrate and appreciate the victories along the way, which bring us one step closer to the equality, dignity and justice we are all working so tirelessly for.
The UMC has taken a brave step forward for justice, and we need to have their back. They need to know we're standing with them — please sign our card!
——————————————————————————————-12/7/15
  From Our Friends at 20/20 – Step Up Immediate Aid to Syrian Refugees
The war in Syria is a tangle of escalating violence that has created a refugee crisis of unprecedented proportions. Half of Syria's population of 22 million have fled their homes, 600,000 refugees have entered Europe so far this year. European openness to immigration is waning and UN support for refugees needs strengthening.
Over many years, US actions that destabilized Syria, Iraq, and Iran, have helped create this crisis, but we have not done our share in dealing with its consequences. As a nation built by immigrants and refugees, we can and should do better.
Take action in this time of desperate need by spurring America to do its part.
Ask the President to do all he can for an immediate and significant increase in funding for UN refugee agencies to meet the need for food and shelter of the many thousands of Syrians on the road who will be in grave danger as winter descends. Tell him that you also favor an immediate and significant increase in the number of Syrian refugees allowed into our country.
CONTACT:
President Barack Obama
Web: www.whitehouse.gov/contact
Tel: 202 456-1111 (9:00 am to 5:00 pm)
Fax: 202 456-2461
Mail:
President Barack Obama
The White House
1600 Pennsylvania Avenue, NW
Washington, DC 20500
Please use this info to write a letter to the editor of your local press.
—————————————————————————————————————12/7/15.
US Paris Pledge Falls Short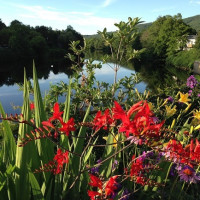 Nov. 2015—The 21st UN sponsored Conference of the Parties (COP21) will be in Paris this December. It will bring together over 150 heads of state to produce the first meaningful, legally binding, international climate treaty since the Kyoto Protocol in 1997.
In advance of COP21, countries have agreed to make greenhouse gas (GHG) reduction pledges, called Intended Nationally Determined Contributions (INDCs). The UN has asked all countries to use 1990 as a base year from which to calculate planned reductions.
Many countries, including the US, have not used 1990 as a baseline. The US has pledged a 26-28% GHG emission reduction by 2025 relative to its 2005 emission level. If calculated from its 1990 emission level, this means only a 17% GHG reduction by 2025.
The US can, and needs to do better, at setting a higher standard for all countries.
Ask the President to strengthen the US INDC Paris pledge. Specifically, ask him to:
1) Pledge to reduce US Greenhouse Gas emissions by at least 25% by 2025 calculated from our 1990 emission level;
2) Pledge to meet our national energy needs with 100% renewable energy by 2050—a challenging but achievable goal. Our nation and the world need his leadership to stabilize our climate.
CONTACT:
President Barack Obama
Web: www.whitehouse.gov/contact
Tel: 202 456-1111 (9:00 am to 5:00 pm)
Fax: 202 456-2461
Mail:
President Barack Obama
The White House
1600 Pennsylvania Avenue, NW
Washington, DC 20500
Note: The industrial giant Siemens plans for a 0% GHG footprint by 2020. For more info on Paris pledges, visit: www.climateagreementcampaign.org
————————————————————————————————————11/9/15
Tell President Obama and Congress:
STOP FUELING THE WAR AND REFUGEE CRISIS IN SYRIA!
Sy
ria is in the 5th year of a cruel civil war that has killed hundreds of thousands and has made millions of people refugees.  But this conflict has not persisted solely from internal causes.  Outside powers, particularly the US and its allies in Turkey and among  the Gulf monarchies, have flooded the country with cash and weapons that have often made their way to the most brutal and fanatical Islamist groups.
We need a political solution that includes all the stakeholders inside Syria, as well as the regional powers that have been involved in the war on one side or another.  It's a positive step that after four years, the U.S. and its allies have now agreed to include Iran in the negotiations which convened in Vienna this week.
More bombing, weapons transfers and the imposition of a no-fly zone that US war hawks of both political parties are demanding will only add fuel to the fire and drive more refugees from Syria.
Please take action by signing our petition to stop fueling the war in Syria and take steps to deal effectively with the humanitarian crisis that war has spawned.
Years of negotiations with Iran paid off.  Now we need to see the same commitment and determination from our government to stop the Syrian civil war.
A negotiated end to the war in Syria requires the US to halt  its illegal bombing and stop its military and financial support for rebel groups — while pressuring our allies to halt their arming of radical Islamist factions within Syria.
Diplomatic efforts, including with Russia and Iran, are needed to stop the fighting and advance a peaceful political solution. Please sign the petition today.
The future of Syria is for Syrians to decide. But we should support, in principle, an outcome that protects the rights and safety of all, including women and ethnic/religious minorities.
Meanwhile, we need to fully fund refugee relief efforts through UN agencies and significantly increase the numbers of refugees allowed to come to the US.
From our friends at Mass Peace Action
—————————————————————————————————————–11/9/15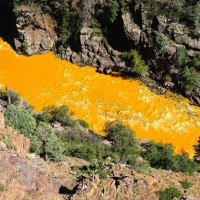 Rescue our Western Waters:  Update the Mining Law of 1872 
You may have seen the pictures of the shockingly garish bright yellow water in the Animas River in southern Colorado following the spill of 3 million gallons of heavy-metal contaminated water from the Gold King mine on Aug. 5. Ironically, the spill occurred as the EPA was attempting a cleanup.
The law governing who pays for the clean up from this spill dates from 1872, a time when the paramount goal was to extract gold and other metals to stimulate our nation's economy with little regard for pollution and cleanup costs.
We now have over 500,000 abandoned mines, polluting about 40% of the headwaters of the Western watersheds. And the West has very little water to spare!
To pay for future mine spill cleanups, a bill has been introduced in the US House, HR 963, that will impose an 8% charge on all new "hard rock" mines on public lands, and a 4% charge on existing mines on public lands. This is similar to currently existing laws regarding coal mines.
Ask your Representative to co-sponsor HR 963, this vastly overdue and much needed bill. There is simply no good reason that the American taxpayer should be stuck with paying for these very expensive mining pollution cleanups.
CONTACT:
Web: www.senate.gov, www.house.gov
Telephone: (202) 224-3121 (Capitol switchboard)
Mail: Senator or Representative (first & last name)
U.S. Senate, Washington, D.C. 20510
U.S. House of Representatives, Washington, D.C. 20515
For more information about other current 2020 issues, visit the 2020 Action Blog.
2020 Action, PO Box 63, Amherst, MA 01002   Tel: 413 549 8118   Email: 2020Action@earthaction.org
———————————————————————————————————-10/10/15
CALL FOR INTERNATIONAL TALKS TO END THE SYRIAN CIVIL WAR
From Our Friends at PEACE ACTION
Last week, with the help of our affiliates and allies, Connecticut Representative Jim Himes quickly organized a letter signed by 55 Members of Congress to President Obama calling for international talks to end the Syrian civil war, talks that include Russia and Iran.
It's time for the other Congressional chamber, the Senate, to speak up. President Obama, other leaders and experts agree that the main solution to the crisis in Syria is a political one. Yet, comprehensive negotiations between all the key stakeholders have yet to occur.
Write your Senators now and ask that they make a statement or send a letter like Rep. Himes sent to support international talks and diplomacy.
As you know, with Syria's invite, Russia started conducting airstrikes in Syria. Now military hawks are suggesting the U.S. enforce a no-fly zone. The Obama administration and others rightfully point out that such actions would like only escalate the situation. Again, international talks- not jet fighters- are more apt to stop the civil war.
Take a moment now and tell your Senators to speak out for diplomacy with Syria and against military escalation by way of a no-fly zone.
The longer we wait to have comprehensive peace talks to work out a peace plan, the longer the war and refugee crisis will continue. Take action now and forward this message to your family and friends and ask them to take action as well.
———————————————————————————————————- 10/10/15
Close Pilgrim Nuclear Power Station – Now
Pilgrim Nuclear Power Station is a disaster waiting to happen. Communities located close to the plant have known this for years. Pilgrim had three unplanned emergency shutdowns in 2015 alone.1 Now, the Nuclear Regulatory Commission (NRC) has downgraded the plant's safety rating, marking it as one of the country's three worst operating reactors.
If the NRC downgrades Pilgrim just one more step, it will be at risk of a mandatory shutdown by federal regulators.2 Yet somehow, Governor Baker says he continues to have confidence in the plant's safety.
I don't. Entergy Corporation's reckless management of Pilgrim Nuclear is jeopardizing the Commonwealth. It's time to heed the warning signs.
Click here to help me deliver this simple message to Governor Baker and to Attorney General Maura Healey: Close Pilgrim, now.
———————————————————————————————————-
Act NOW to Uphold the Iran Deal!
Watertown Citizens for Peace, Justice and the Environment joins with numerous local, regional and national organizations supporting the historic nuclear agreement between the United States (and five major European nations) and Iran. This is "one of the most important diplomatic accomplishments of the century" which demonstrates the power of diplomacy to prevent war. In the end, "nobody has been killed, no communities have been obliterated, nor have billions of dollars been squandered on instruments of death".
As we can expect there are those in Congress and the media who will do everything possible to defeat approval of this historic achievement. We must work tirelessly to defeat their efforts and to win Congressional support.
There are over 18 national organizations who have joined forces under the banner, Stop War with Iran, to build support for the agreement among regional and local organizations and individuals across the country. We urge you to do the following:
1) Sign the petition to uphold the agreement, www.stopwarwithiran.com/?source=peaceaction
2) CALL, rather then email or fax, Senators Markey and Warren and Representative Clark. We must make sure the Massachusetts delegations stands in favor of the agreement.<br><br>If you are told the issues is under consideration, wait a couple of days, and CALL again.>
Senator Elizabeth Warren – 202-2224-4543
Senator Edward Markey – 202-224-2742
Representative Katherine Clark – 202-225-2836
——————————————————————————————————————-
Dear friends,
Right now, much-needed solar projects are being delayed or canceled all over Massachusetts because of an arbitrary cap on the number of large solar projects that can participate in net metering. Net metering is a crucial program that allows solar owners to be paid for the electricity they generate. Without it, building and financing large solar installations is almost impossible.
Hundreds of solar projects have been put on hold since the net metering cap was hit a few months ago. The summer months should be the peak time for new projects, but instead of installing panels or signing contracts, many solar developers are sitting on the sidelines, waiting for the net metering cap to be lifted. The clock is ticking — we need to act now!
The state legislature is currently considering several bills that would raise the net metering cap. Can you call your legislators today and ask for their support? Click here for instructions!
To move away from fossil fuels, we need solar. Thousands of jobs are at stake, along with the future of Massachusetts' clean energy economy. We simply can't allow the solar industry to be sidelined.
Please call your legislators now and ask them to support raising the net metering cap. 
All my best,
Emily Kirkland
Communications Coordinator, Better Future Project
PS: Calling your legislators makes a huge difference: just 5 or 6 calls from constituents can help change a legislator's position on an issue. Check out our step-by-step instructions here and make your call now!
——————————————————————————
"Getting to yes requires the courage to compromise, the self-confidence to be flexible"
 — Mohammad Javad Zarif, Iranian foreign secretary, July 4, 2015
Reports from Vienna indicate that the P5+1 and Iran negotiations are making progress toward reaching agreement on the key remaining issues.
These are complex negotiations, but most of the major and most difficult political decisions have already been made and the negotiators are within sight of reaching a final agreement this week.
It is important to get all the details right so that there are no ambiguities that might complicate effective and timely implementation—or that can be exploited by opponents of a negotiated solution in Washington or Tehran.
Please contact your senators and representatives in Congress today and ask them to support the Iran nuclear negotiations! Click here for an email template you can use to email your representatives and senators.
The war lobby is gearing up for a last ditch campaign to kill the deal after it is submitted to Congress.  They will claim that the Obama administration gave away too much and that the deal favors Iran.  Nothing could be farther from the truth!
Some critics and press outlets claimed that Iran's Supreme Leader, Ali Khamenei, has ruled out any inspections of Iran's military sites. In fact, procedures have been agreed on for these inspections, and the International Atomic Energy Agency (IAEA) has confirmed that they can complete investigation of Iran's supposed previous military activities by December.
Please contact your senators and representatives in Congress today and ask them to support the Iran nuclear negotiations! Call  (202) 224-3121 and ask for your representative or senator, or use this website to find your representative and senators' phone numbers and call them directly.
A wide range of nonproliferation and security experts agree that a final document based on the April 2 framework agreement is clearly in the interest of both Iran and the international community. When implemented, it will put in place an effective, verifiable, enforceable, long-term plan to guard against the possibility of a new nuclear-armed state in the Middle East.  It will establish restrictions on Iran's sensitive nuclear fuel cycle activities.
The deal will put in place an equally important monitoring regime with safeguard provisions that will last indefinitely. In return, most economic sanctions on Iran will be lifted.
This is an historic moment—both sides have come too far to walk away from a deal that blocks Iran's pathway to nuclear weapons and that prevents the U.S.–which, after all, is armed to the teeth with nuclear weapons and is building new ones–from continuing to bully a non-nuclear weapon state.
Please contact your senators and representatives in Congress today and ask them to support the Iran nuclear negotiations! Click here for an email template you can use to email your representatives and senators.  Call (202) 224-3121 and ask for your representative or senator.
Please call as soon as possible!
For peace and diplomacy,
P.S. Please call Congress now!
——————————————————————————
What Does Peace Look Like – Call Senators Markey and Warren and Representative Clark!
What does peace looks like for you?  Ask people and they'll probably say it looks like a serene landscape; or friends and family gathering; or prayer or meditation.  Peace also looks like dog-tired, bleary-eyed diplomats streaming out of hotel conference rooms to announce a Peace Framework.
In exchange for phased sanctions relief, Iran will agree to a whole set of restrictions on their civilian nuclear program. This peace deal helps us avert another war in the Middle East.
This progress wouldn't have happened without grassroots action by folks like you.  I know you've made calls and written and taken action again and again. Thank you.
Can you ask Congress to support this framework for peace with Iran?http://org.salsalabs.com/o/161/c/3952/p/dia/action3/common/public/?action_KEY=17581
The outlines of the peace deal are coming into focus:
Phased sanctions relief that brings Iran back into the international economic mainstream in exchange for Iranian compliance with nuclear technology constraints.
Blocking the uranium path to a nuclear weapon by capping uranium enrichment at a level unsuitable for weapons use, reducing the number and efficiency of centrifuges used for enrichment, and limiting Iran's stockpiles of low-enriched uranium.
Blocking the plutonium path to a weapon by transforming how Iran's Arak reactor operates.
Blocking the covert path through the most intense and intrusive inspection and monitoring regime that any nation's nuclear technology program has ever been put through.
Can you contact your representatives today? Ask them to support the administration as we approach the diplomatic finish line. http://org.salsalabs.com/o/161/c/3952/p/dia/action3/common/public/?action_KEY=17581
We've come so far, but opponents in Congress are already on the attack. It would be so destructive to pile on sanctions or otherwise block the deal when we are so close. John McCain even went on the Senate floor to invite Israel to bomb Iran.  With your help, we can put pressure on our senators and representatives to oppose bills that would pile on punitive sanctions or create a legislative veto for the deal.  The stability and legitimacy of this landmark agreement requires visionary leadership and dedication to diplomacy.  Peace is fostered when thoughtful, peace-loving people like yourself force their governments to make peace and not war.
————————————————————————————————————————–
Thank you Representative Hecht!
Please take a moment and send an email to Representative Jonathan Hecht at Jonathan.Hecht@mahouse.gov and thank him for co-sponsoring SD 1874: An Act to increase Neighborhood Safety and Opportunity as well as for his support of key line items in the budget including, Item 7002-0012: $13 million for the Youth Works, Youth Jobs, Item 7027-0019: $5 million for School-to-Career Youth Jobs, and Item 4000-0005: $9.5 million for Sage and Successful Youth Initiative.
——————————————————————————-
Support Diplomacy with Iran
Israeli Prime Minister Benjamin Netanyahu had this warning for a Joint Session of Congress: "If this regime [Iran] …were to acquire nuclear weapons, this could presage catastrophic consequences… the deadline for attaining this goal is getting extremely close… ladies and gentlemen, time is running out."
That was nineteen years ago.  For almost two decades, the Prime Minister has sounded the same alarm and urged the same US response: ever-harsher sanctions backed by military threats and a policy that treats negotiation as appeasement.
Some critics of his latest address contend that the intended audience was actually the Israeli electorate; others say it was conceived as a rebuke to the Democratic Administration.  One audience was almost certainly the handful of US senators, including Massachusetts Sen. Ed Markey, who will be called on to vote for the Republican Senate's two attempts to undermine the hard-won diplomatic progress made by the P5+1 in keeping Iran's nuclear program in check.
Contact our senators and ask that they vote against S. 615, "The Iran Nuclear Agreement Review Act", and then vote to sustain President Obama's promised veto.  
Also, urge Senator Markey to vote against S. 269, "The Nuclear Weapon Free Iran Act of 2015" when – and if – the Foreign Relations Committee votes on this disruptive measure.  Senator Warren has already voted against it in the Senate Banking Committee.  Seeking to exploit the perceived momentum from the Netanyahu address, Majority Leader Mitch McConnell may now be bringing both measures, in combined form, to the floor without further committee consideration.
Benjamin Netanyahu didn't deserve a forum in Congress to subvert the Iran/P5+1 negotiations, just as his government has thwarted successive rounds of US-backed Israeli/Palestinian negotiations.
Let's thank Senator Warren and Representatives Clark and McGovern for absenting themselves from Netanyahu's third address to Congress.
Write our Senators today and ask them to vote NO on the counterproductive Iran bills.
 —————————————————————————–
 Take Action on Obama's Budget – Mass Peace Action
Last April, in a video message to the Budget for All Coalition, Senator Elizabeth Warren called the federal budget a moral document that should demonstrate our priorities. While many of the domestic increases in the budget proposal released yesterday by President Obama were modest, some proposals were visionary. His overall proposal was a rejection of the dead-end deficit debate, and a shift away from austerity toward fairness and investment in human need.
Click here to send a message to Senators Warren and Markey and to your Representative supporting the shift from austerity but opposing continuing militarism.
At the same time, the President is proposing a whopping 14% increase in the base Pentagon budget — including huge increases for the most expensive weapons system in history, the disastrous F-35 joint strike fighter.
Worse, the14% increase does not even include  the large increase to the Overseas Contingency Operation fund (OCO), used to pay for in the Syria/Iraq anti-ISIS war, the Afghanistan war, and anti-Russian NATO spending.
Also outside the 14% increase is the trillion dollar multi-year "modernization" of U.S. nuclear arms, much of which is in the Department of Energy budget.
While crediting the president for his proposed tax increases on corporate bad actors and increased spending designed to reduce inequality, we must protest the increased military spending.
Click here to speak out against growing militarism.
"Every gun that is made, every warship launched, every rocket fired, signifies in the final sense a theft from those who hunger and are not fed, those who are cold and are not clothed," as President Eisenhower told us over 50 years ago.  America must finally take this message to heart, shift our budget away from austerity and militarism, and invest in human needs here and abroad.
Please help send this message to our Senators and your Representative.
———————————————————————————
Let Your Voice Be Heard – Oppose Fast Track Trade Authority
Below is a letter sent by Watertown Citizens.  Please use it as a template to send your own letter.  Please take action TODAY.  Below the letter are the names and addresses of elected officials you should contact.
Sen. Elizabeth Warren                                                      
317 Hart Office Building
Washington, D. C.  20510
Dear Senator Warren,
We write to urge you to strongly and publicly oppose Fast Track trade authority.   The Trans-Pacific Partnership trade agreement, nearing completion as we write, involves a dozen Asian Rim nations (including the United States, but not China).  This trade agreement will deeply affect the lives of ordinary Americans and our nation.
The TPP trade agreement has been constructed quietly by government trade representatives and corporations.  The little information that has escaped the secrecy veil indicates that the TPP is geared towards meeting the interests of corporations at the expense of local and national economic activity and local and national laws.  Please don't let the government get away with doing this deal in secret.
People all around the world will be affected.   The TPP will impact climate change as well as worldwide food production, the price of medicines, and the living conditions of people in impoverished areas.   The supra-national trade court anticipated in this pact will diminish the sovereignty of the United States and other countries.  Corporations have already used trade courts to supersede national and local law for corporate financial advantage, irrespective of the effects on local people who lose their voice and their autonomy.  We need to articulate, acknowledge and discuss these effects before the TPP is a done deal.
Copies of the proposed texts need to be made public very soon to permit informed discussion, and Congress needs to debate the merits of these trade agreements openly before giving its advice as well as its consent.   We all need the information and the time to respond thoughtfully to the far-reaching consequences of trade agreements before they become a 'fait accompli.'    Their repercussions can be huge.
On behalf of Watertown Citizens for Peace, Justice and the Environment, we ask you to please hear and respond to our plea to stand up publicly against Fast Track trade authority while pushing for full public disclosure of free trade agreement contents with time and space for Congressional debate.
Sincerely,
Watertown Citizens
Sen. Harry Reid, Sen. Minority Leader                                           Nevade
522 Hart Senate Office Building
Washington, D. C. 20510

Sen. Dick Durbin, Sen. Assistant Minority Leader                                Illinois
711 Hart Senate Office Building
Washington, D. C. 20510

Sen. Charles Schumer, Vice Chair of Democratic Conference       New York
322 Hart Senate Office Building
Washington, D. C. 20510

Sen. Edward Markey                                                                      Massachusetts

218 Russell Senate Office Building
Washington, D. C.  20510

————————————————————————
Increase Security: Support the Nuclear Agreement with Iran
Take Action! Contact your Senators and Representative. Urge them to support the P5+1 negotiated nuclear agreement with Iran. Such an agreement will avoid potentially chaotic consequences, including war, and open the door to a more peaceful, productive relationship with Iran.
CONTACT:
 YOUR SENATORS & REPRESENTATIVE
Senator or Representative (first & last name)
U.S. Senate, Washington, D.C. 20510
U.S. House of Representatives, Washington, D.C. 20515
The U.S., U.K., France, Russia, China and Germany, called the P5+1, have been negotiating for almost a year on a nuclear agreement with Iran. Their stated reason is to keep Iran from developing nuclear weapons in return for the lifting of economic sanctions on Iran. They reached an interim agreement, which all the parties have faithfully observed: Iran stopped producing 20%-enriched uranium and rendered its existing stockpile unusable for nuclear weapons, while the P5+1 lifted certain sanctions as agreed. This progress has built trust. Iran has also agreed to reconfigure its Arak nuclear reactor to significantly reduce the amount of plutonium it produces, not to use its Fordow underground facility for uranium enrichment, and to allow enhanced monitoring of its facilities.
That leaves the issue of the size and contours of Iran's uranium enrichment program to be settled. How many centrifuges should remain in its enrichment program, a program it is entitled to under the Non-Proliferation Treaty? Recent reports say 4,500 centrifuges may be acceptable to the P5+1. With about 20,000 centrifuges, about 10,000 operating, Iran's proposals are hovering in the 7,000 to 10,000 range.
Negotiators are expected to reach a deal by the Nov. 24 deadline. The question is: will Washington and Tehran accept it? In the U.S. Congress, there appears to be significant opposition to accepting any deal that does not call for zero centrifuges—totally unrealistic. But, scuttling this internationally supported deal would leave Iran free to enrich at will, with minimal observation. Such a situation would raise the danger for everyone, and increase the possibility of a military strike on Iran that would unleash even more war in the Middle East.
Organized by 20/20 Action and Mass Peace Action.
———————————————————————————
Student Contest – Cash Prizes – Make a Video! Design a Poster!
Make a digital video (2-5 minutes) to energize people to come to Peace & Planet in NYC, Sunday April 26, 2015. The winning videos will be posted on masspeaceaction.org.
Design a Poster to be printed and carried at the April 26 March for Peace and Planet in NYC.
Prizes for videos and for posters:
1st Prize – $500
2nd Prize – $250
3rd Prize – $150
Honorable Mention (4): $25
Make it fresh and compelling!
Deadline April 1, 2015
Peace & Planet
Mobilization for a nuclear free, just and sustainable world
YOU can make a difference!
The nuclear nations (U.S., U.K., Russia, China and France) long ago signed onto a commitment to eliminate their nuclear weapons, but after 44 years, this group has yet to hold its first meeting to implement the commitment.
On April 27, 2015 the nations of the world will meet at the UN for a Review Conference to determine how to compel the U.S. and other nuclear weapons states to adhere to the commit­ments they made in the Nuclear Non-Proliferation Treaty (NPT) of 1970.
Between now and April 27, U.S. and international activists will be building a campaign of mass participation in events related to the Review Conference.
April 26, 2015, New York City: International rally, march to the United Nations, peace festival and interfaith service – Buses available
April 24-25: International peace, justice and environmental conference
Massachusetts resident or student
No age too young – upper limit 21
Make it happen by creating a short video or designing a poster to energize people about this event
Rules: masspeaceaction.org/peace-planet-contest
Info: masspeaceaction.org/peace-and-planet
——————————————————————————————————————
Demand a Vote Against an ISIS AUMF – Mass Peace Action
After six months of Congress and the Administration ignoring their constitutional duty, today President Obama sent language to Capitol Hill to authorize war for the next three years (an Authorization for the Use of Military Force or AUMF) against ISIS.  During the last six months of this military strategy, many argue little progress against ISIS has been made.
Take a quick moment and write Congress demanding a vote against an ISIS AUMF and to support political and other alternative solutions rather than war. 
It's about time that Congress fully debated the U.S. war being waged in the Middle East.  We agree with past statements of the president that there is no military solution and we oppose any AUMF.  That said, if one passes it should be much narrower than what President Obama proposes and include limitations such as:
*A one-year sunset clause
*Geographic limitations
*Definitively no combat troops on the ground
*Repealing both former AUMFs not just one
*Robust reporting requirements including civilian deaths
Act now by sending a brief letter to Congress asking for a full debate on war in the Middle East, and to oppose a new AUMF and support long-term solutions.
The president's proposed AUMF does one good thing: it repeals the outdated and ill-advised Iraq AUMF.  It fails, however, to repeal the 2001 AUMF which has been used as a blanket "war on terrorism."  Additionally, it uses the legally ambiguous language of no "enduring offensive ground operations."  It's not clear that this actually excludes combat troops.
As it stands, it doesn't seem that the current military strategy is working.  Instead the international community should:
*Reduce civilian deaths, casualties and the destruction of civilian infrastructure that tends to recruit financial support and foreign fighters for ISIS.
*Weaken ISIS by reducing its income (oil, antiquities, sex trade), freezing assets, reducing military resources (weapons, training and foreign fighters).
*Support political solutions to the Syrian civil war and Iraqi ethnic tensions.
*Increase humanitarian aid and refugee support.
*Support actions that will help prevent extremism in the first place: education, religious tolerance, poverty alleviation and justice.
Congress has not voted on a war authorization regarding terrorism since 2001.  It's time for a full debate in Congress on ISIS.  Make sure your voice is heard now.