"Somehow this Madness must cease" (MLK)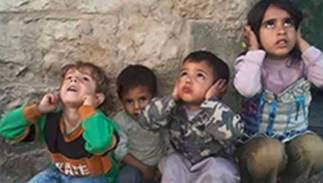 Wednesday, December 6 4pm to 5pm South Station, Boston
Rally: "Somehow this Madness must cease" (MLK)
Time to show up for the kids of Yemen, as they cower in fear of American bombs, dropped by U.S. trained Saudi pilots flying U.S. made jet bombers fueled in mid-air by our military. We provide this criminal Saudi bombing campaign logistical support, intelligence sharing and targets to bomb. If we do not stop this destruction of Yemen's infrastructure the cholera epidemic and the famine that aid officials warn is right around the corner will swallow up millions of Yeminis.
Time to show up to prevent a catastrophic war in Korea that can easily escalate to nuclear war. Sixteen years ago the Bush Administration aborted a nuclear deal that could have ended the North Korean nuclear program. Due to the madness of U.S. and North Korean policies since then, North Korea now has a nuclear weapons program. Neither a pre-emptive U.S. attack nor a nuclear armed North Korea (or U.S.) are good options. Only talks between the 2 sides without preconditions have a chance of resulting over time in a peaceful resolution.
Rally with us against the danger of nuclear holocaust and against the ongoing holocaust in Yemen.
Sponsored by United for Justice With Peace, American Friends Service Committee and Mass. Peace Action. Questions? call 617-354-2169 or 617-623-5288